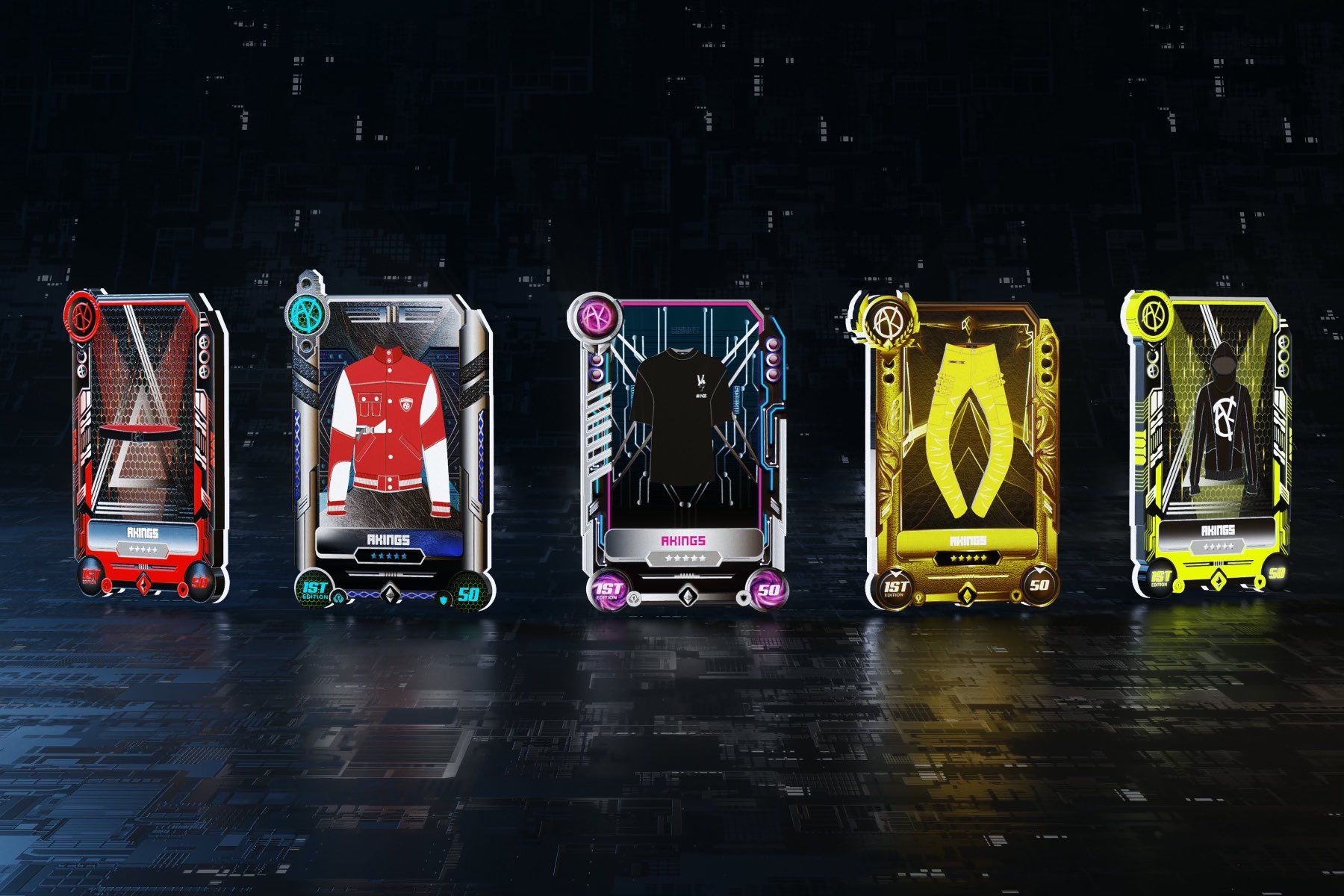 Whitelist Giveways
We're teaming up with AKINGS! This luxury streetwear brand has been around since 2017 and can be seen on major artists & celebs such as Dwight Howard, Kyle Kuzma, Lil Baby, Steve Aoki, Tyga & Trippie Redd. The brand has been featured on Buzzfeed, HBO Max, Forbes, The New York Times, Vogue, Business Insider, and many others.
This is one of the first WEAR 2 EARN fashion NFT projects that integrates garments into the metaverse. The brand also provides the fashion item in REAL LIFE upon mint. We have $500K in inventory on hand. You'll earn tokens, airdrops, and access to special events for wearing the items in the metaverse and IRL.
AKINGS is going to use KryptoGO Wallet as the official wallet for NFT redemption.
THEY ARE GIVING AWAY 10 WL spots.
1️⃣ LIKE & Quote RT why you are excited about Wear 2 Earn (make sure to include #Wear2Earn hashtag!) https://twitter.com/alankingny/status/1517994176260022272?s=20&t=4qL9EhtnOtWf5srRZe4WVw
2️⃣ FOLLOW: https://twitter.com/akingsny + Doxxed Fashion Designer: https://twitter.com/alankingny
3️⃣ SAY HELLO FROM Krypto Go AND JOIN THEIR DISCORD NOW: https://discord.gg/akings
Participate before 23:59 on May 19th (GMT+8)