KCC x KryptoGO, Complete the Mission to Share a Prize Pool of $100,000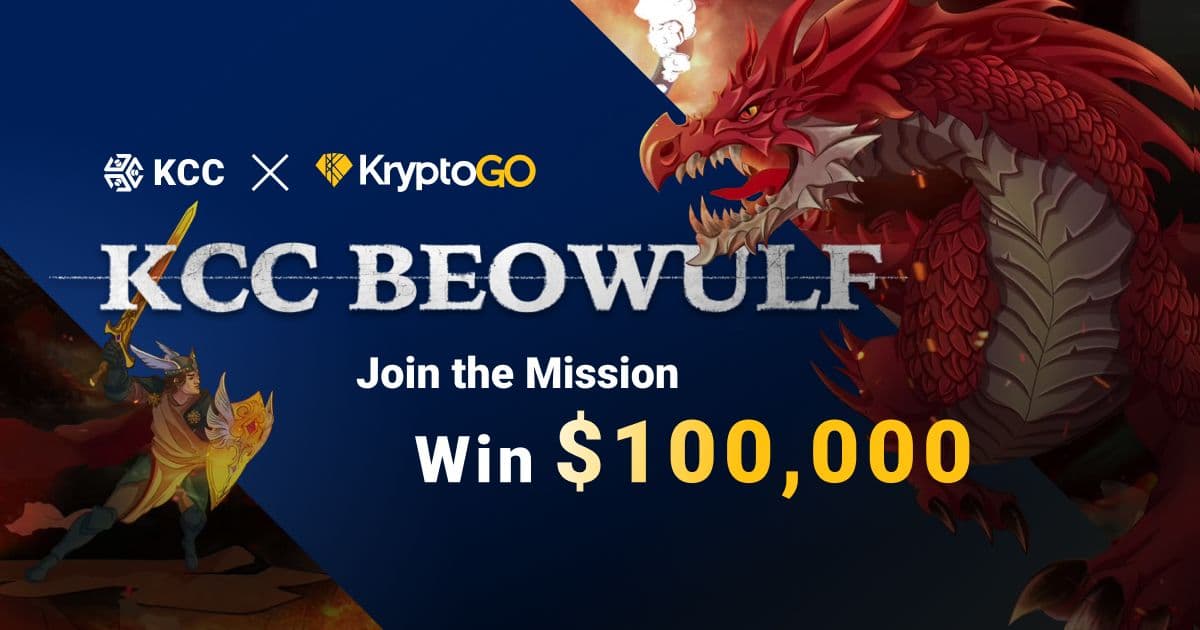 KCC X KuCoin 5th anniversary is coming! KryptoGO Wallet is an official authorized wallet
We are happy to announce that KCC X KuCoin 5th Anniversary Special — KCC Beowulf Campaign is live! The campaign starts from Sep 28 to Nov 13, lighting up the bear market during the depression period, also bringing passion to every gamer!
According to CoinMarketCap,KuCoin is currently ranked as the 4th largest exchange in the world and provides multiple products such as spot transaction, margin trading, P2P fiat currency transaction, pledge, loan and so on. Also continuously launching new concepts and products to give back to the community and expanding its ecosphere.
This massive Web3 Beowulf campaign features 20+ events, which includes a variety of ways of playing ranging from mint NFT to completing tasks, interacting on the chain, and finally dividing up to $100,000 in prize pools, with a series of exciting and interesting levels waiting for you to complete!
KryptoGO Wallet is an officially authorized wallet in this event, The security and convenience of the wallet is the strength of KryptoGO wallet, and the upgraded and enhanced version of multi-wallet management is also a great boon to NFT players, bring together assets from all over the world. Whether it's the fight of Beowulf or the road ahead, with the KryptoGO Wallet at your fingertips, you're in good hands!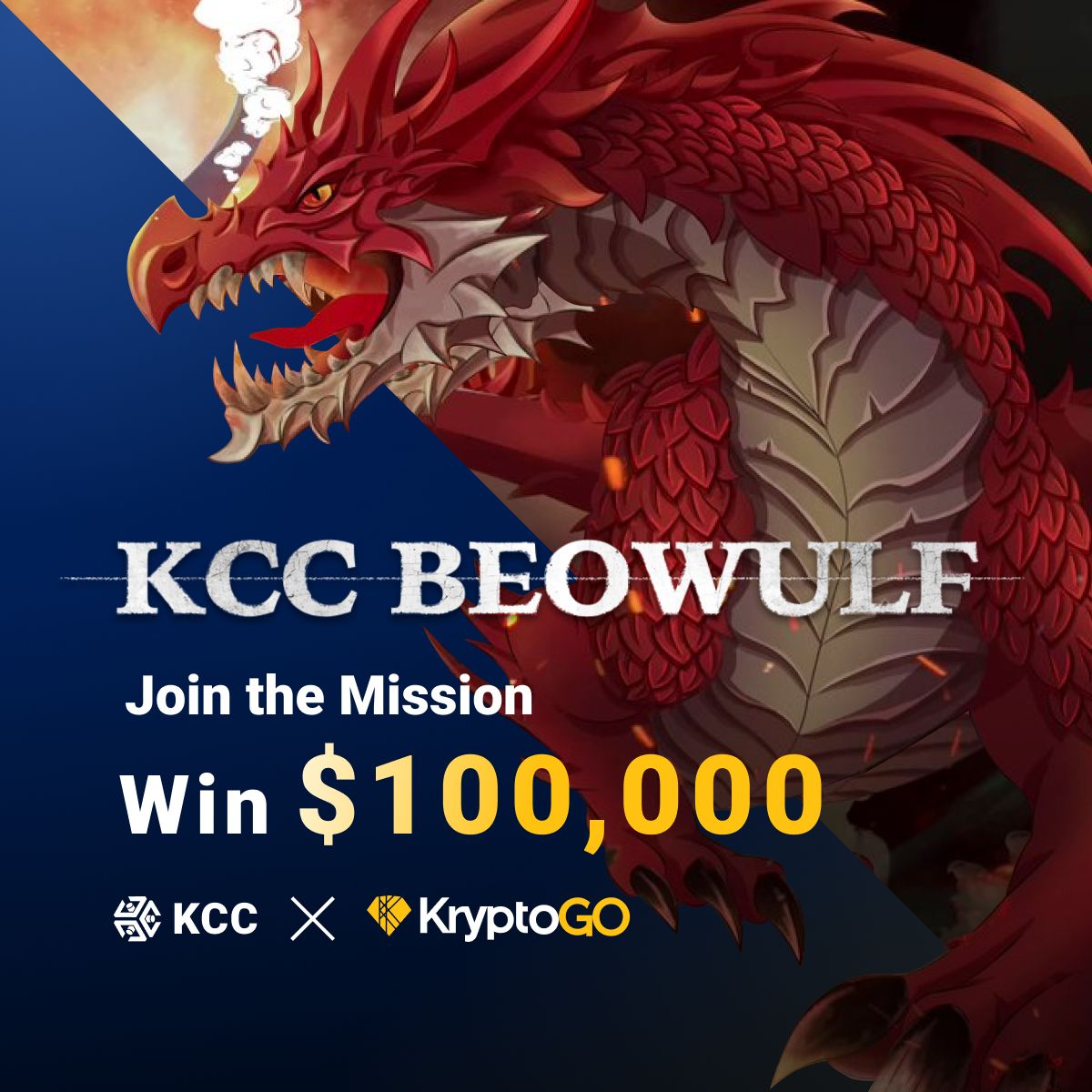 KCC Beowulf x KryptoGO
Are you ready? Let's enter the dungeon for the challenge on Oct. 31 ! 
Just register KryptoGO Wallet in 10 seconds and join the KCC 5th Anniversary event now!
Date
Mission
Award
Dungeons & Challengers(10/31-11/6)

Register/import a KryptoGO wallet
Place at least 100U in your KryptoGO wallet 

Other NFT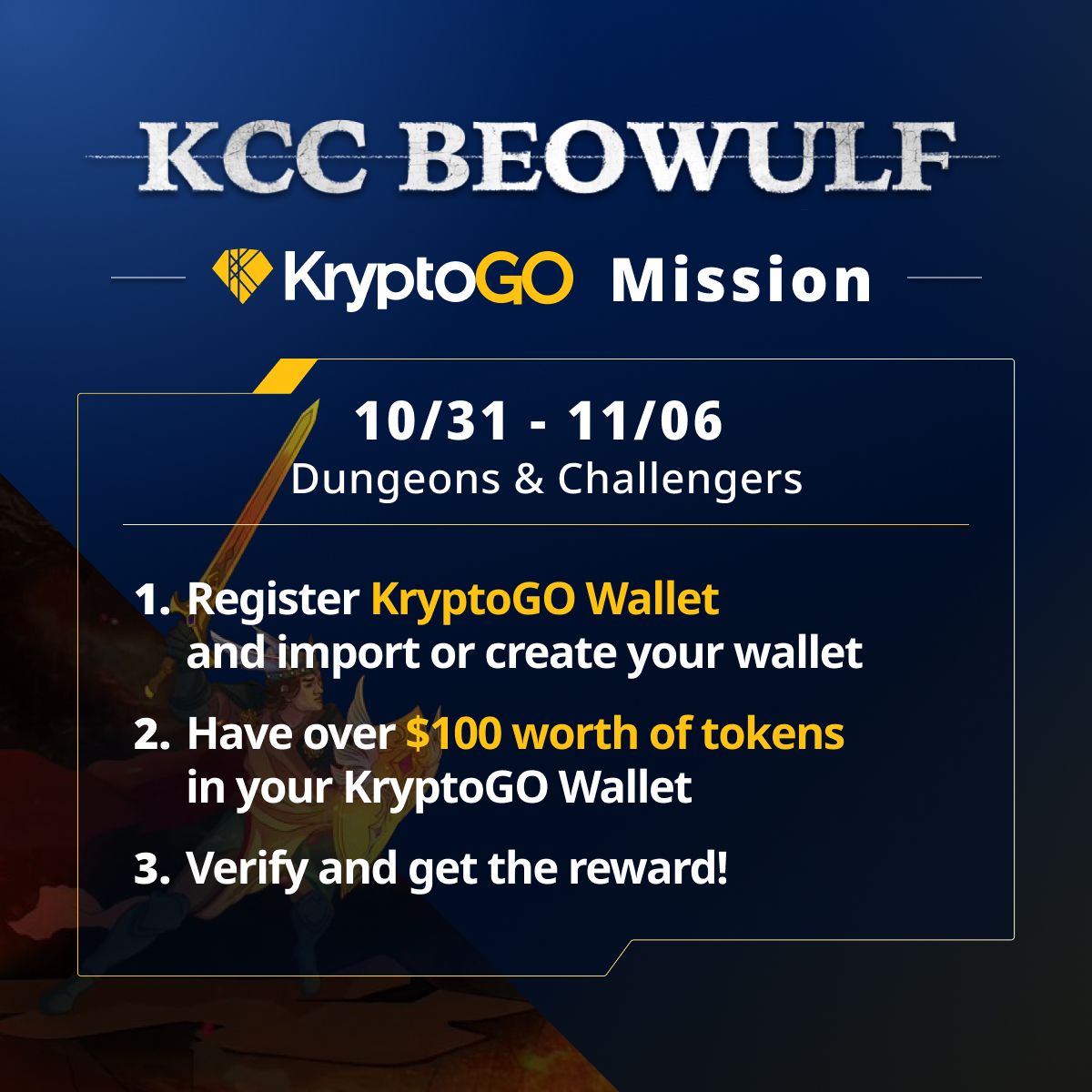 Other information is as follows.
| Date | Mission | Award |
| --- | --- | --- |
| Practice Makes Perfect(10/24-10/30) | Mission:Pledge once in the designated DeFi Protocols (details TBA) | Ornament NFT |
| Dungeons and Challengers(10/31-11/6) | Mission:Complete any other specified types of interactive protocol tasks (details TBA) | Other NFT |
| Slay the Dragon(11/7-11/13) | Mission:Mint the acquired NFT to increase combat power and complete the assigned final mission (details TBA) | Share a prize pool of a huge sum |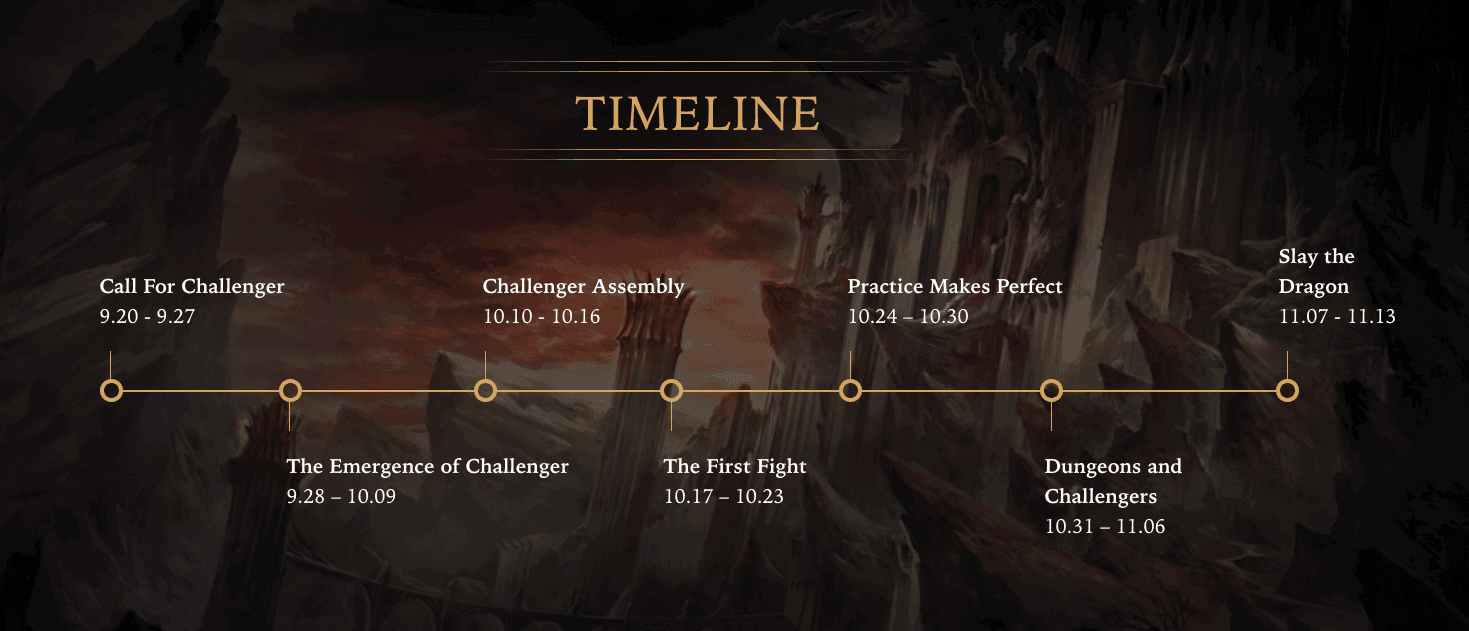 Source: https://beowulf.kcc.io/
Event Portal: https://beowulf.kcc.io/
More Information:KCC twitter
KryptoGO Wallet
KryptoGO Wallet is a decentralized wallet that manages assets across multiple chains, securely and with powerful features that eliminate the need to jump from wallet to wallet by importing each chain. Once installed, you'll have a quick overview of your wallet's total assets and NFTs, making your experience as enjoyable as ever!
Tutorial on KryptoGO Wallet
Step1 : Download and register KryptoGO Wallet
Go to App Store / Google Play to download KryptoGO Wallet. Register an account using mobile number  in just 10 seconds.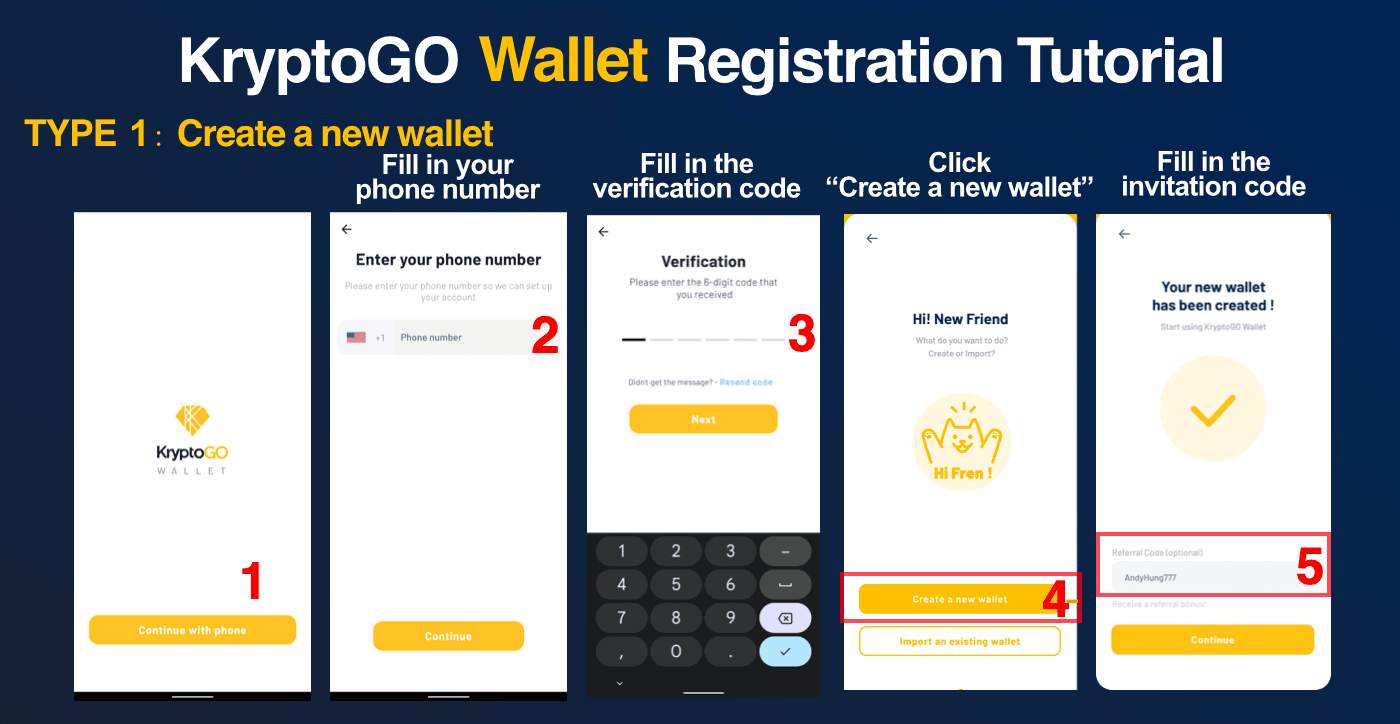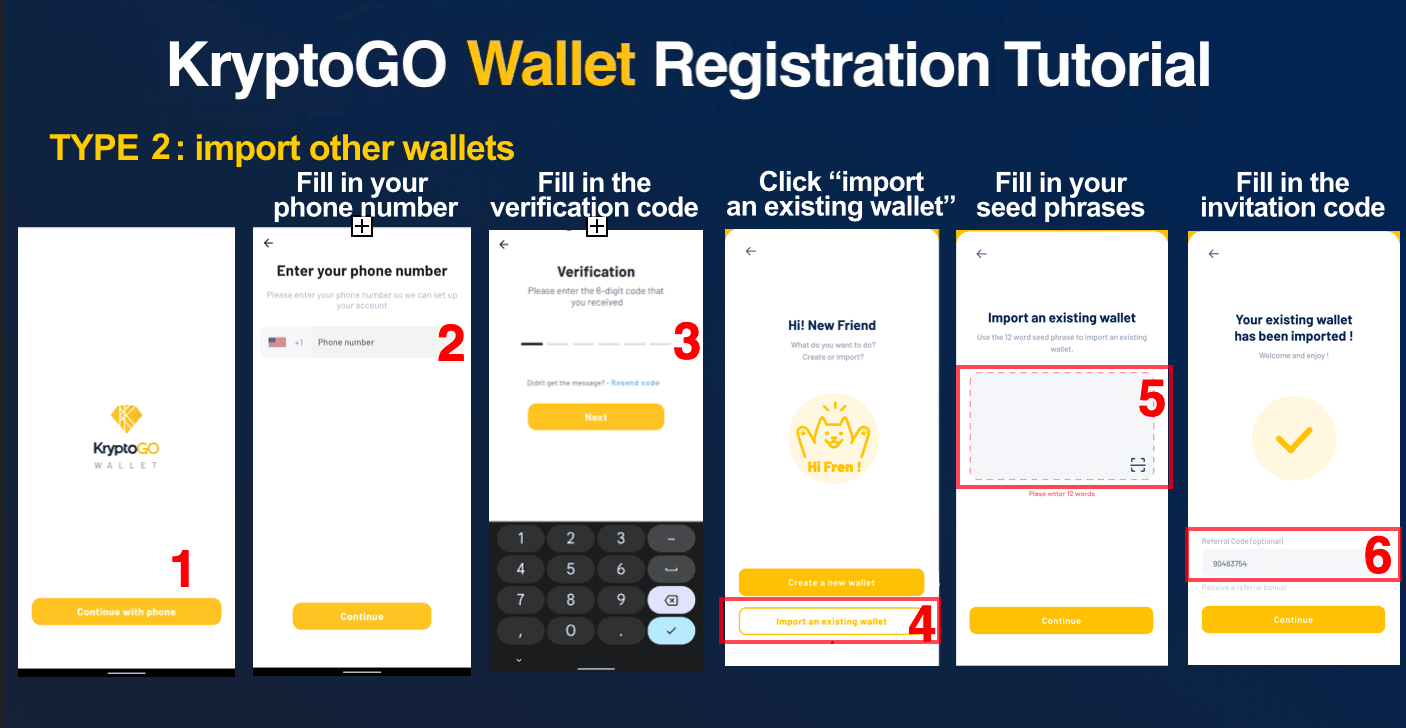 Step 2 : Finish protecting wallet to explore more functions, and don't forget to prepare KCS tokens to join the first fight of KCC Beowulf!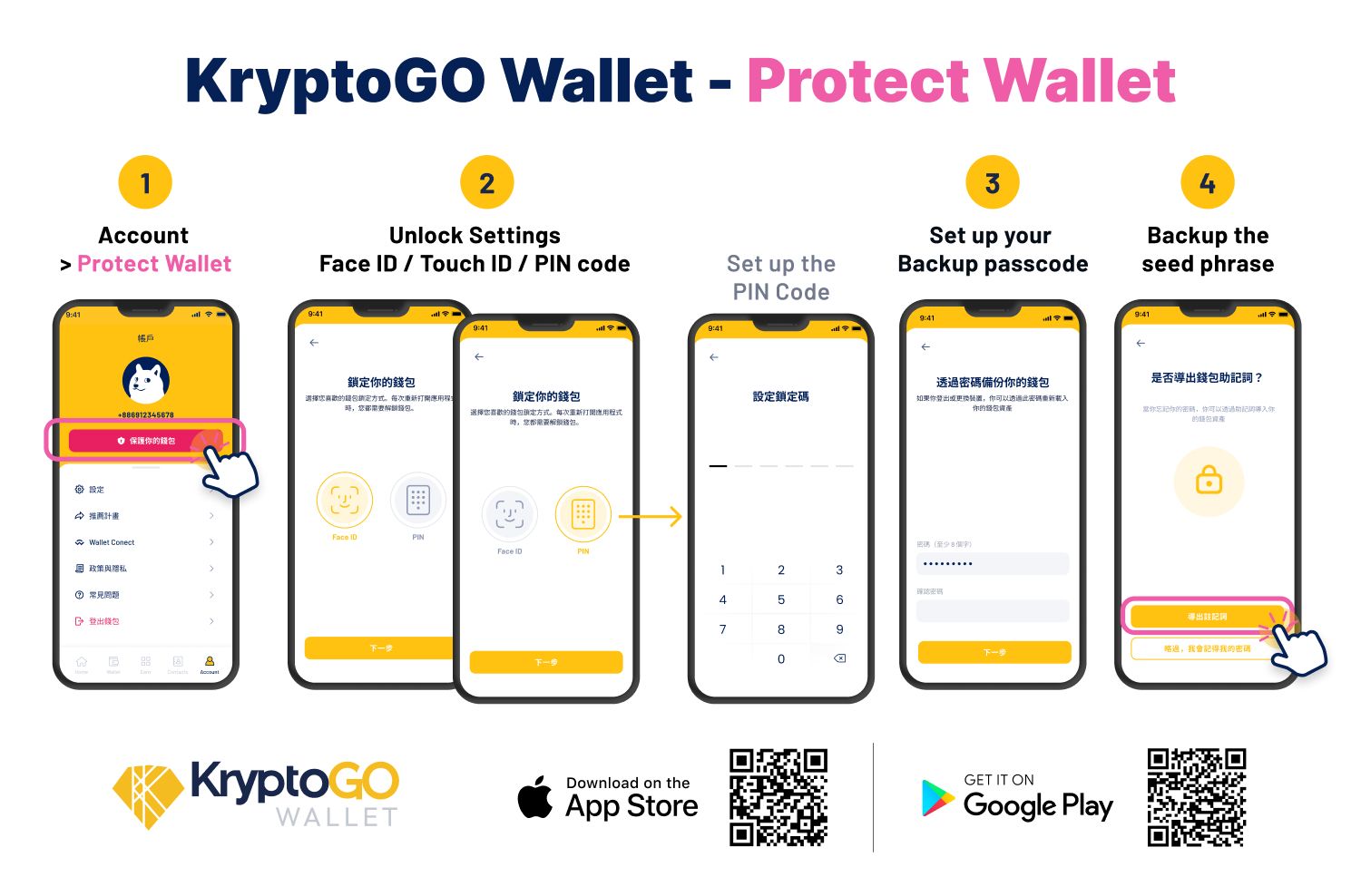 Step 3 : Open the dapp browser and connect with KCC Beowulf to start the FIGHT! 
Click "Explore",type the url beowulf.kcc.io , open the dapp browser to connect with KCC Beowulf event website. You can also click "KCC Beowulf" in the dapps list.
Click the blockchain icon on the left top, and switch the chain to "KCC".
Connect your wallet by clicking the button in the right top of the Beowulf website, and your wallet connect with is successfully!
Start your FIGHT, and complete the Beowulf missions!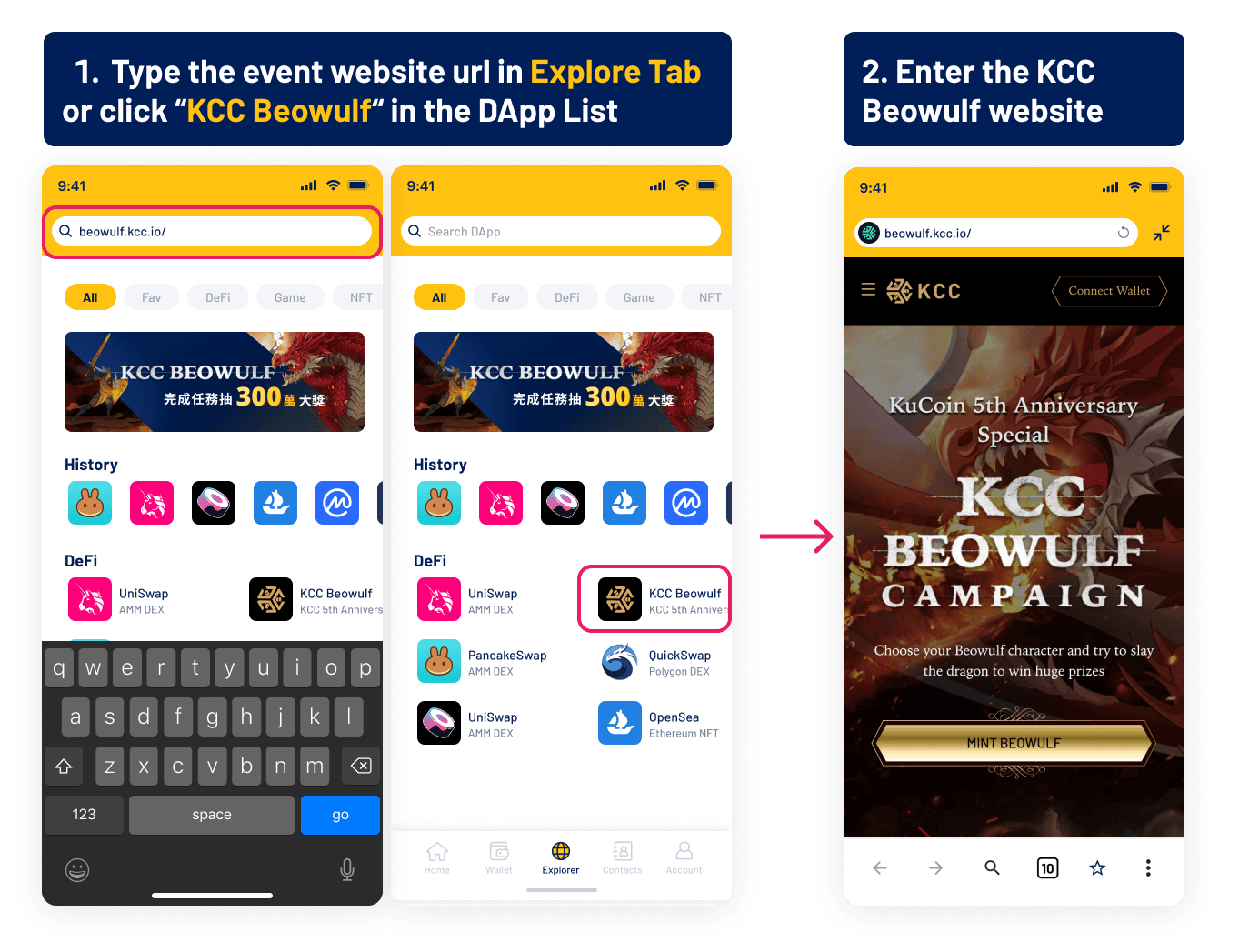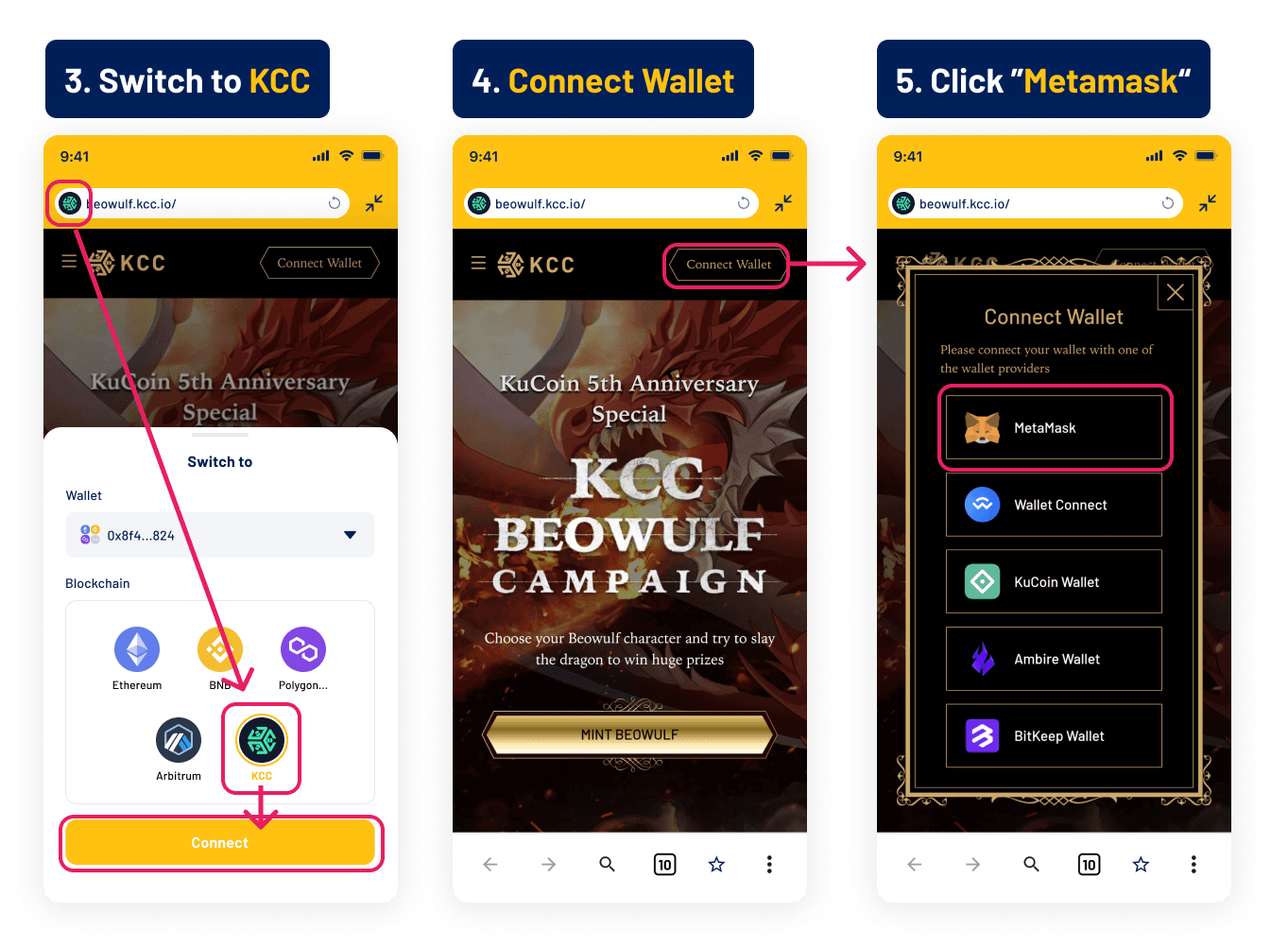 We're very honored that KryptoGO Wallet join for the KCC x KuCoin Beowulf campaign! Let's get together in this cold winter at the web3 world!
Download KryptoGO Wallet Now!
Complete the task on Quest3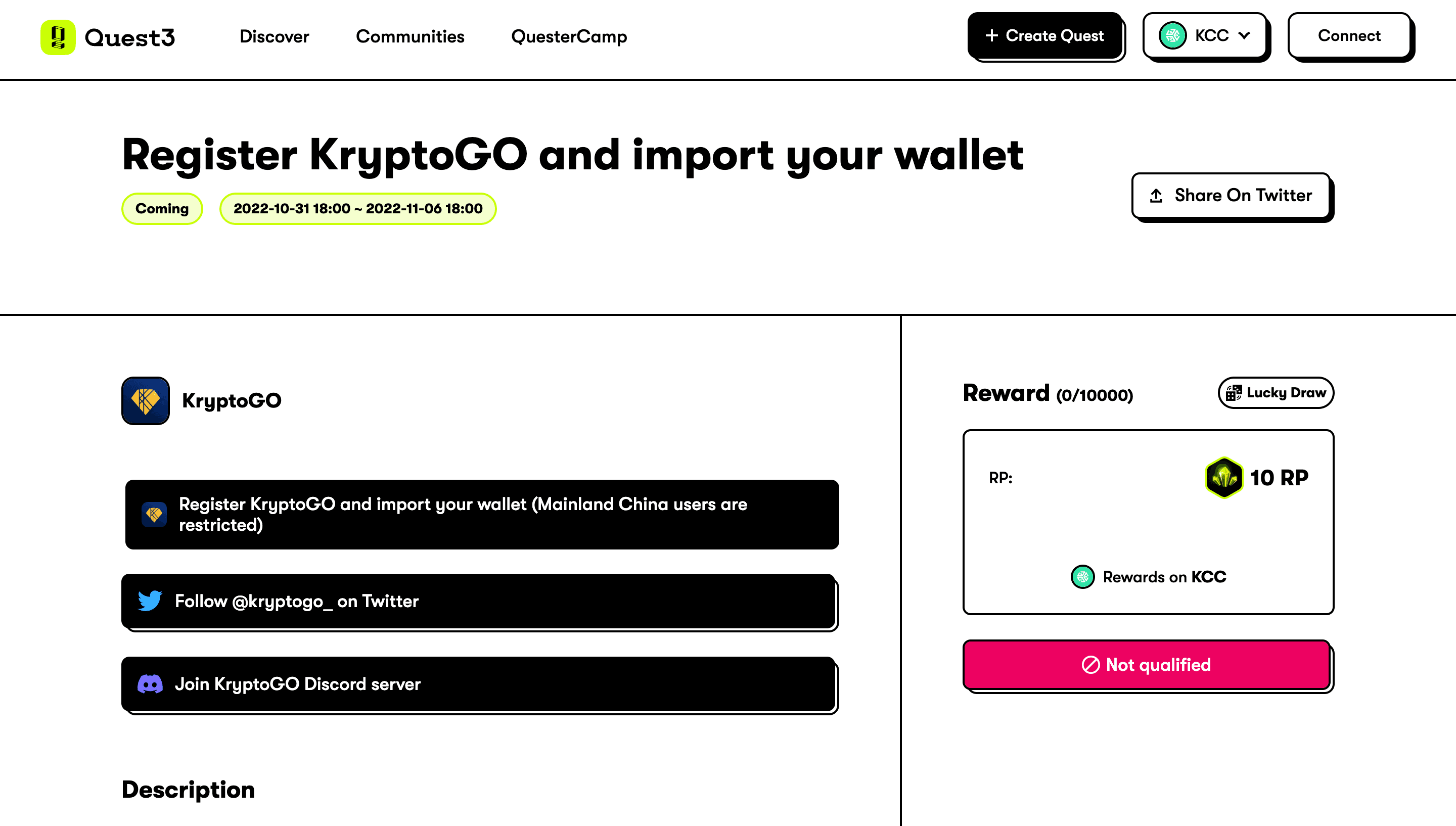 KCC Beowulf