In the Multiple Multi-wallet released by KryptoGO Wallet v2.0.0, users can add an empty wallet to their original Wallet Group, or import assets from other wallets through private keys
Before adding or importing wallets, you need to select which chain or chains your wallet is on. If you don't know which chain to choose, this article may help you.
What chain can I choose?
Currently KryptoGO Wallet supports 8 public chains, and it will continue to increase, 
Ethereum (EVM Compatible)
Bitcoin
Solana
Tron
BNB Chain (EVM Compatible)
Polygon (EVM Compatible)
Arbitrum (EVM Compatible)
Kucoin Community Chain(EVM Compatible)
…and more chains  SOON
EVM-compatible chains use the same address, so in the interface for adding a wallet, you can choose one of these options:
EVM:including Ethereum、BNB、Chain、Polygon、Arbitrum、KCC… 
Bitcoin
Solana
Tron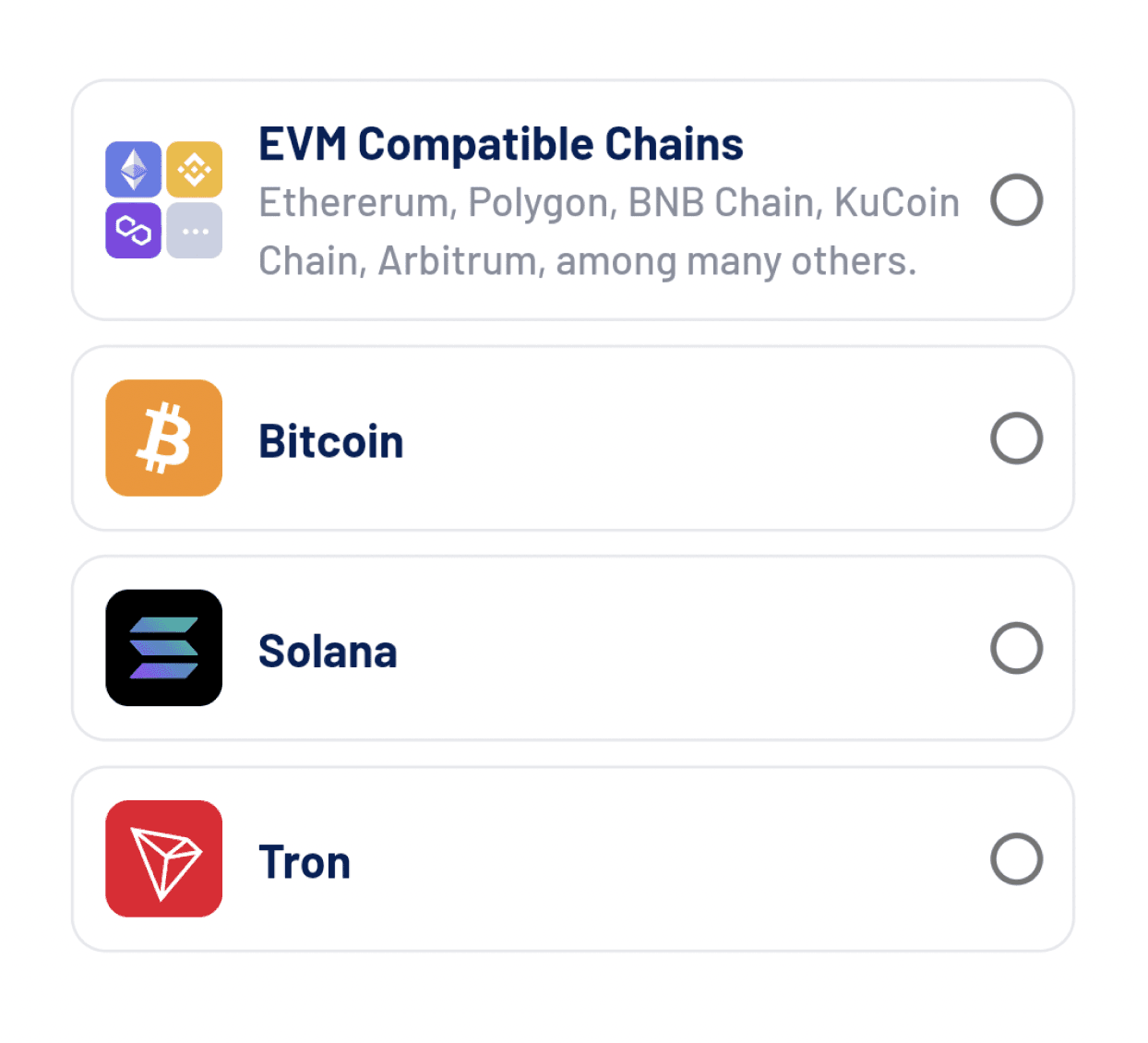 Create a new wallet in wallet group
It will generate a new wallet private key under the original mnemonic in the Wallet Group, and you will find the new wallet in Wallet Tab > Wallet Group > select wallet.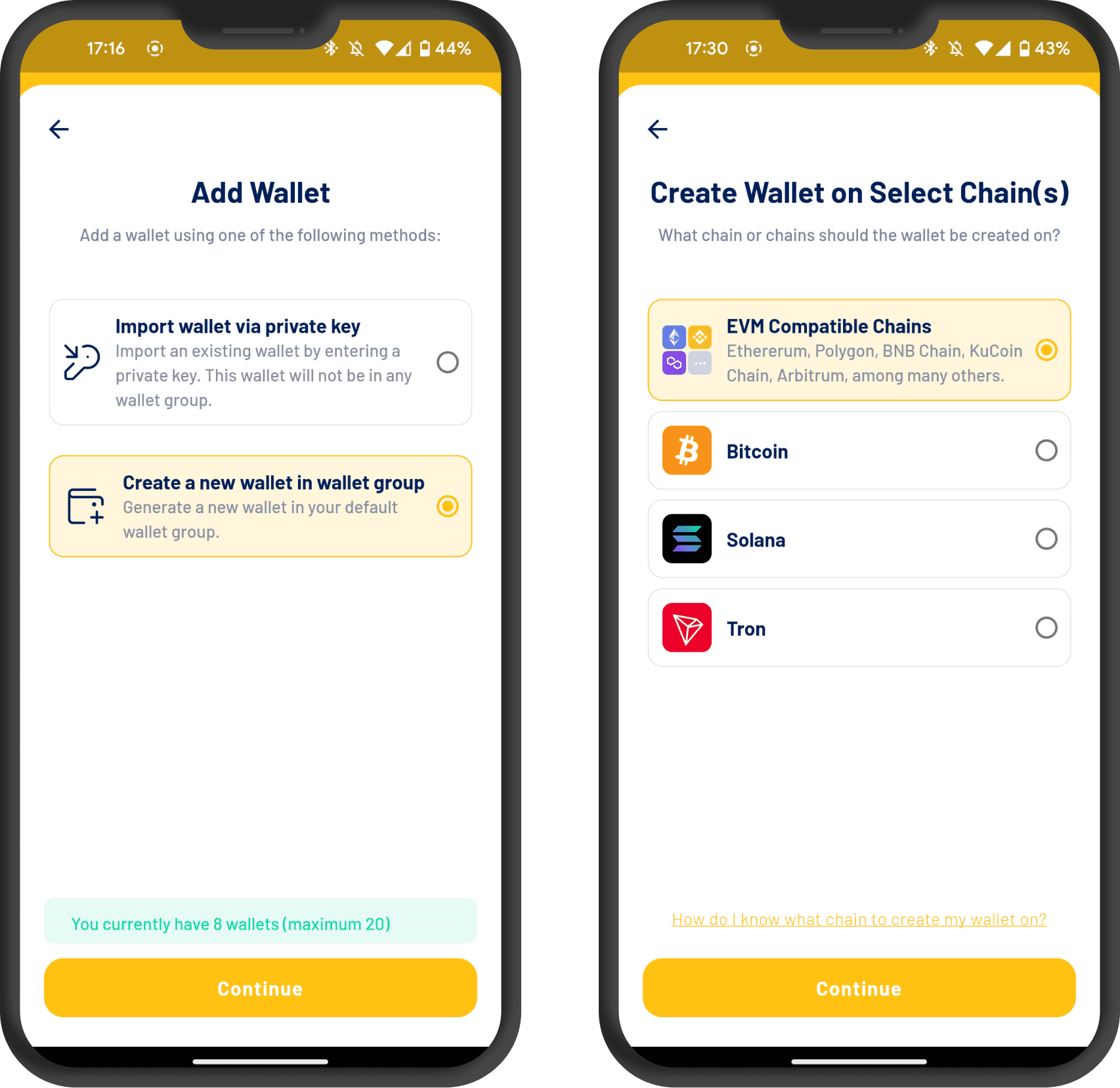 Import wallet via private key
You can import the private keys of other decentralized wallets (DeFi Wallet) into KryptoGO Wallet to manage your all virtual assets, as long as we have support for the chain, you can import! (If you are using a centralized exchange or a centralized GameFi Wallet, you cannot import the private key because  you do not keep the private key by yourself)
Common wallets like:Metamask、Trust Wallet、Zerion、Rainbow…
Solana wallets like:Phantom、Slope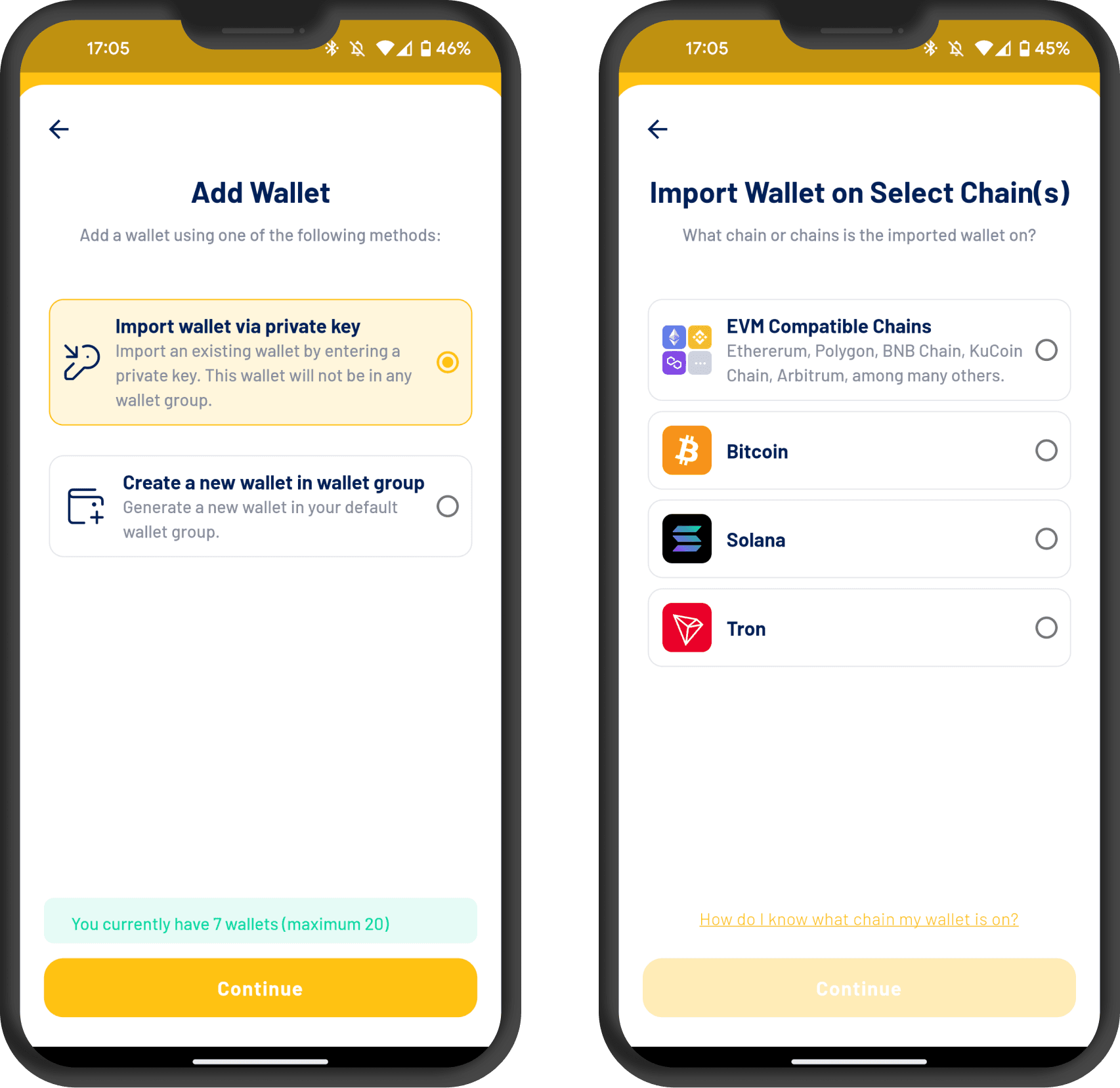 > Why import wallets into KryptoGO Wallet?
KryptoGO Wallet is a decentralized wallet that can manage multi-chain assets. It is safe and has powerful functions. As long as you import the wallets of each chain, you do not need to jump between various wallet apps/extensions.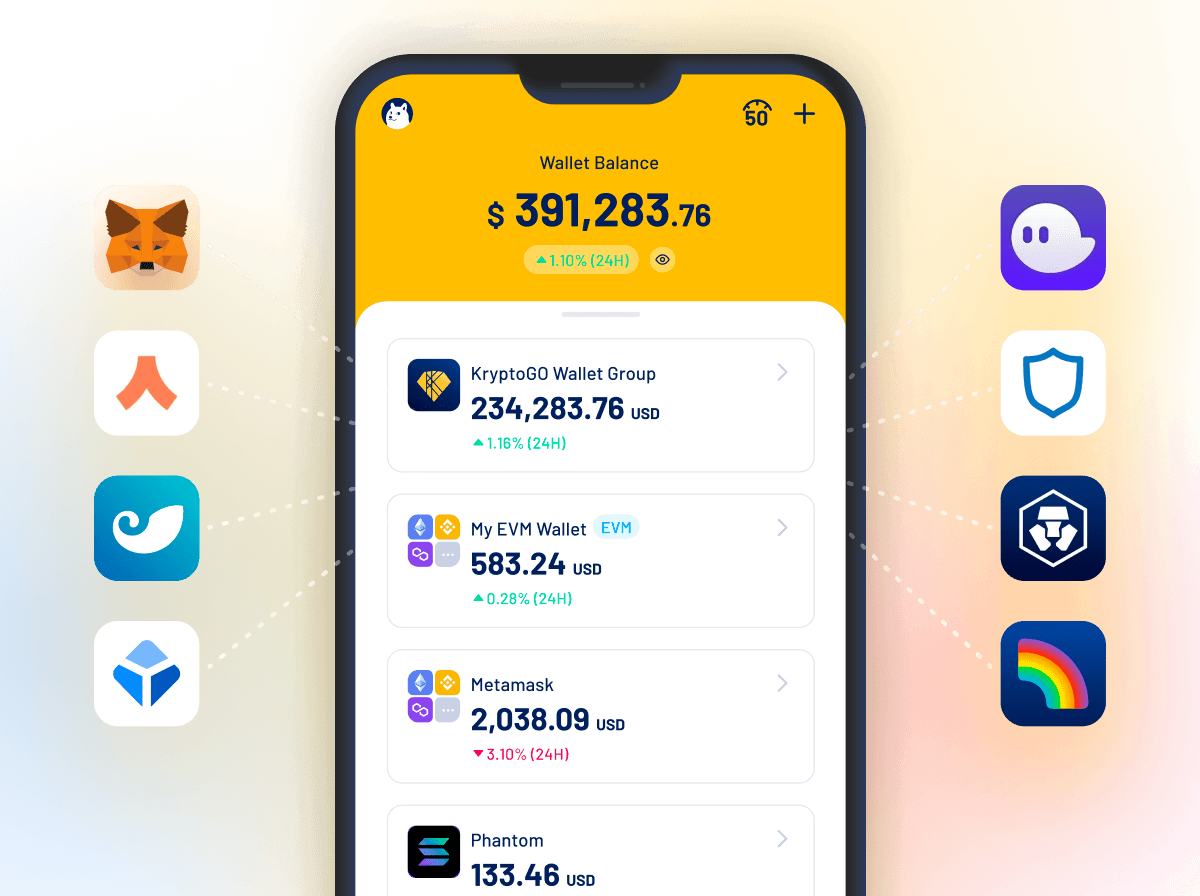 Also welcome to Discord to make a wish on which chains you would like to use in KryptoGO Wallet!
Follow us:
Discord | Facebook | Twitter | Instagram | LinkedIn | Telegram